This Nano Magic Tape can be used wherever you want!
This may be the  BEST tape you've used due to ts outstanding adhesiveness & great waterproof ability!
The adhesives which used in tape are called pressure-sensitive adhesives (PSA) and include materials like silicones, acrylics and rubbers – all polymers to which a tacky resin is added to increase stickiness. These PSAs rely on physical reactions, not chemical ones, to adhere. This contributes to qualities like removability and flexibility.
Never make any holes in your wall!! 
With strong non-marking transparent double-sided adhesive, good initial tack, and continuous adhesion, the nano adhesive tape can hold items up to 1 kg (2.2 LBS) on smooth surfaces.
Nano Magic Tape can be fully used in various ways that  adopt nano technology. It is more convenient than the traditional ways to attach things on the wall and floor. Besides, This  Nano Magic Tape can be washed many times so that it can be reused.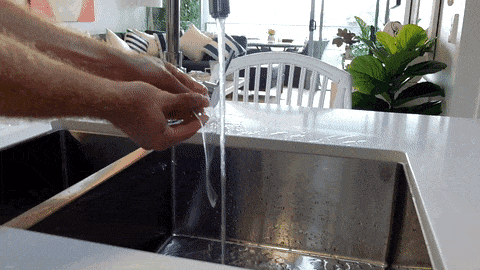 Just pick up a corner of the tape and gently pull it away to remove the adhesive from the wall without damaging your surfaces. There won't be any hole, scratch, and adhesion left on the surfaces.
You can adjust the length by cutting it down.
When you take off this tape on the wall, It will leave no residue. 

Do no harm to your wall!

The effect of this tape Does not be affected by the environment.
Applied for types of surfaces: wooden, plastic, glass, marble, etc.
The magic tape can be 

washed and reusable

.
High tensile 

strength, high ductility

.
It can be used in your bathroom and Hot summer!
Washable and can be reused

more than 600 times.

Product size: 3 cm/ 1.2 inches in width, 2 mm in width, our own gel tape is strong and washable and reusable gel formula.
Package Include: